The high-quality design, expertise, and construction experience of Montaz have led to the realization of over 170 installations in mountainous regions. Approximately 450 kilometers of cable traverse avalanche-prone areas, allowing for the triggering of more than 1,500 dangerous avalanches for skiers and motorists.
Over the past 30 years, most ski resorts have built Montaz CATEX systems.
Iconic References
In 1992, Val d'Isère equipped the Olympic downhill ski slope with Montaz CATEX systems. Courchevel, Tignes, Ste Foy, La Plagne, Les 2 Alpes, Crans Montana, and more are equipped with Montaz CATEX systems.
The access road to the ISOLA 2000 resort is protected by the two largest Montaz CATEX systems in the world (8 and 5.5 kilometers of cable!!!, with 70 firing points).
CHAPELETS CATEX COURCHEVEL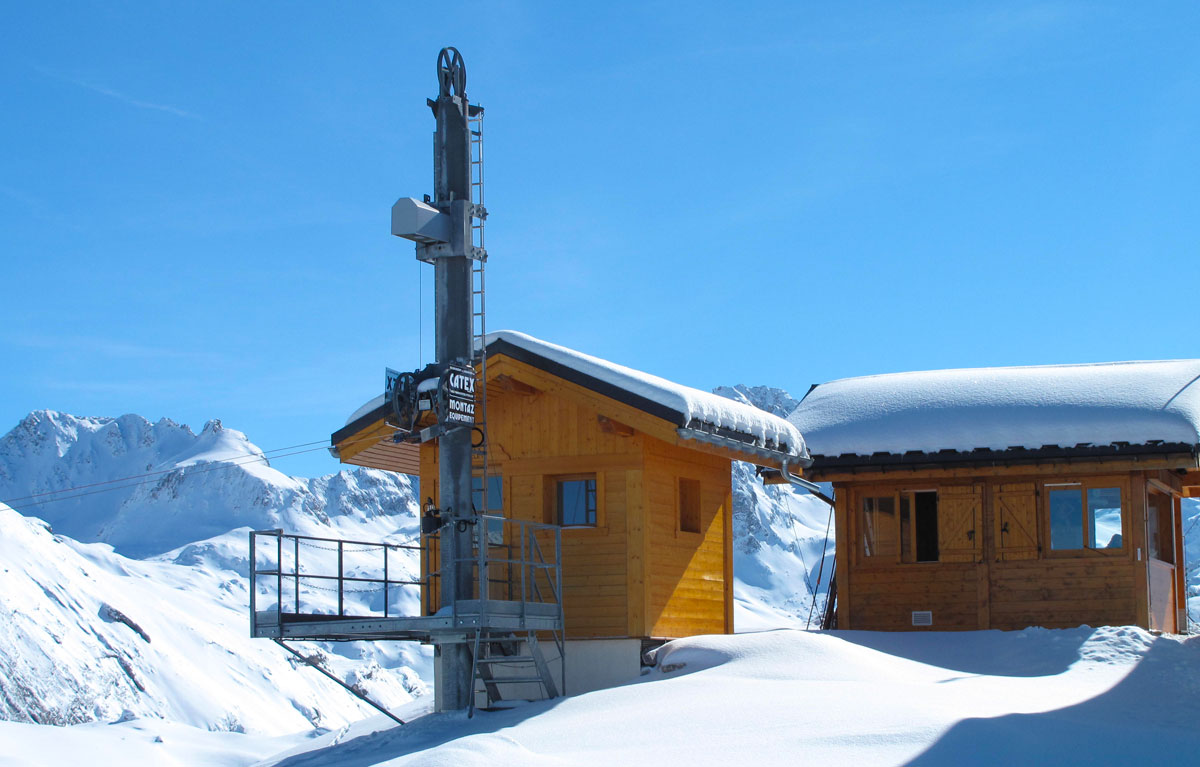 Site: Chapelets Slope
Location: Courchevel 1650 Resort
Issue: COURCHEVEL secures the North slopes and the CHAPELETS TSD (ski lift) in particular to
clear the slopes where the evacuation of the chairlift can take place. The Catex follows and
intersects the ski lift to accurately shell the entire sensitive area.
Completion Date: December 12, 2007
Number of blasting points: 10
Catex Length: 1600 meters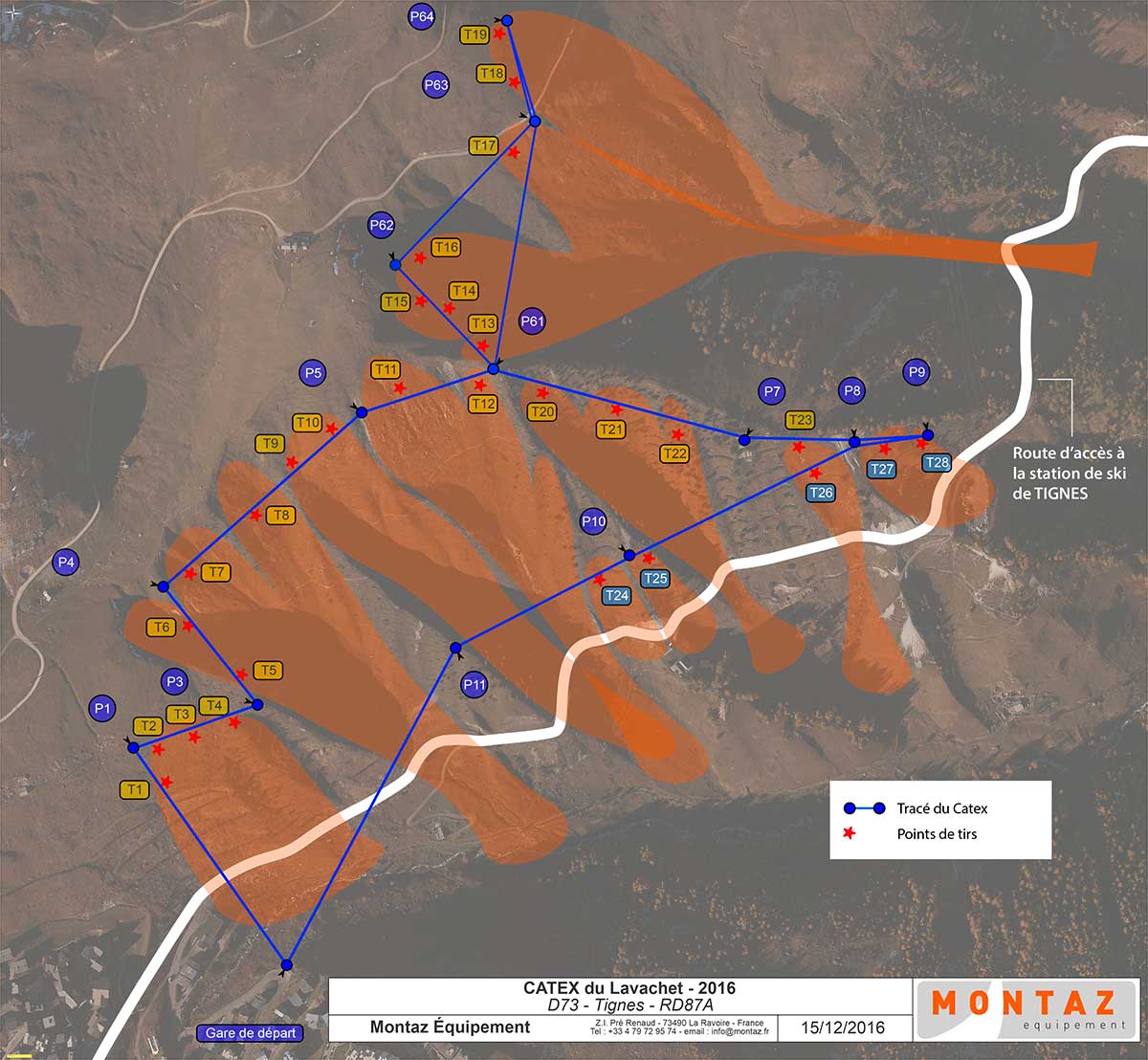 Extension of the existing Catex to secure the Glattier valley
Site: Tignes Le Lac
Location: Tignes Resort
Issue: Securing the slopes overlooking the access road to Tignes
Completion Date: October 2015
Number of blasting points: 28
Catex Length: 3888 meters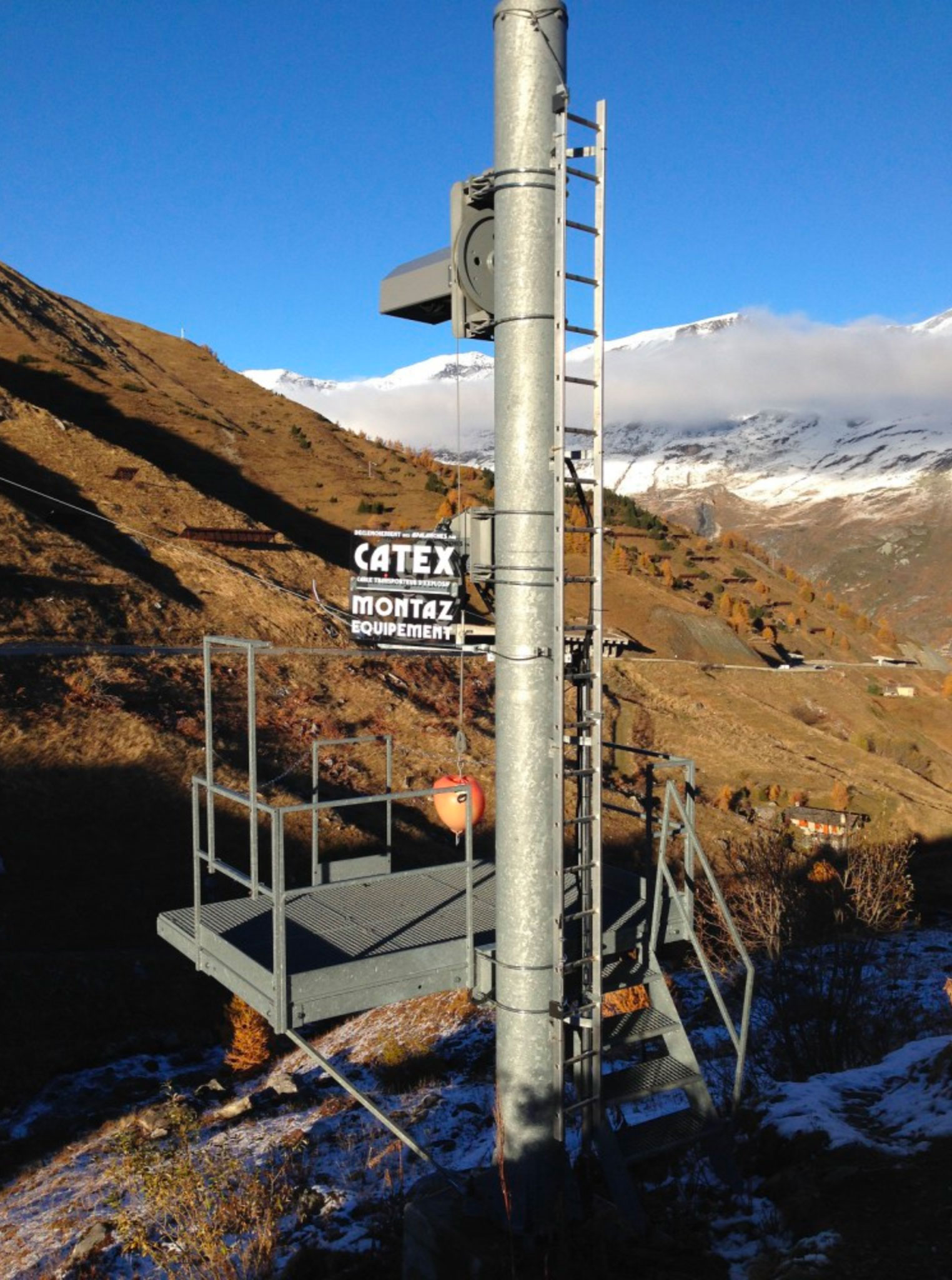 CROZATS AND INVERSENS CATEX LA PLAGNE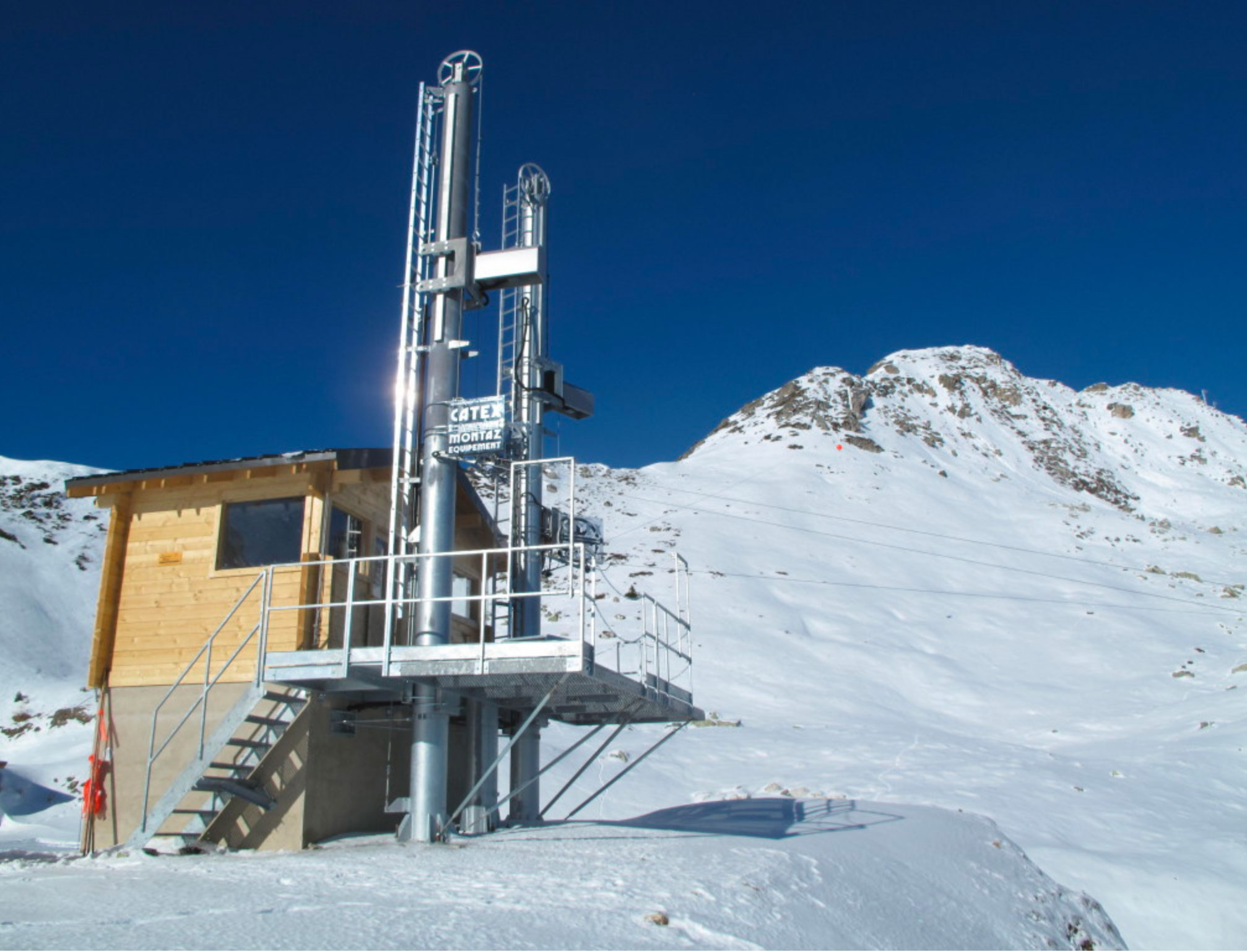 Double station: securing the slopes of Crozats and Inversens
Site: Belle Plagne
Location: La Plagne resort
Issue: Avalanches
Completion Date: September 2015
Number of blasting points for Crozats: 15
Length of the Crozats Catex: 1873 m
Number of blasting points for Inversens: 10
Length of the Inversens Catex: 2516 m
PYRAMIDE GRAND PLAN CATEX VAL D'ISERE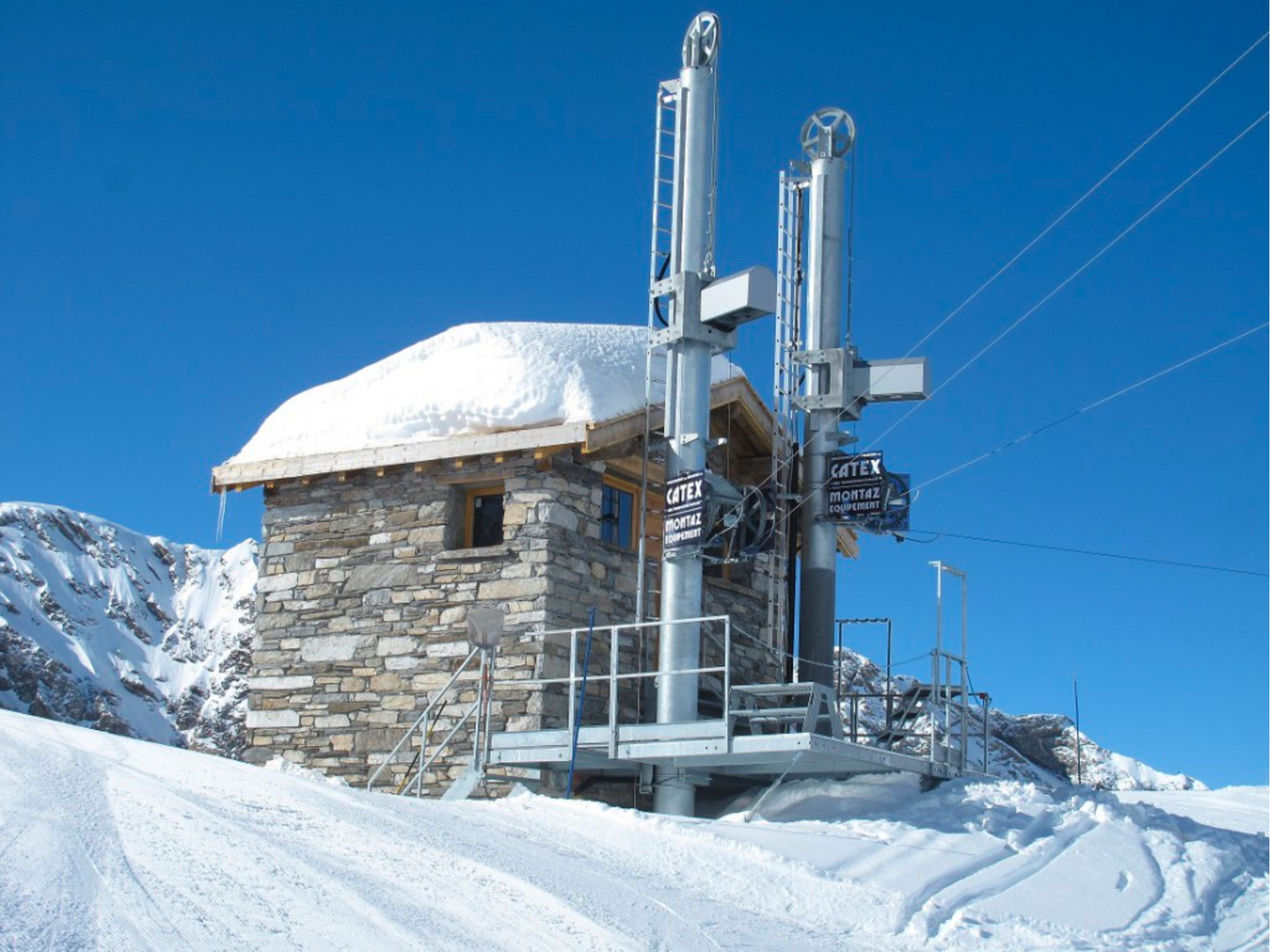 Site: Iseran Area
Location: Val d'Isère
Issue: Avalanches
Completion Date: September 2015
Number of blasting points: 12
Length of the Catex: 1420 meters
SOLEIL ROUGE CATEX SAINT FRANCOIS LONGCHAMPS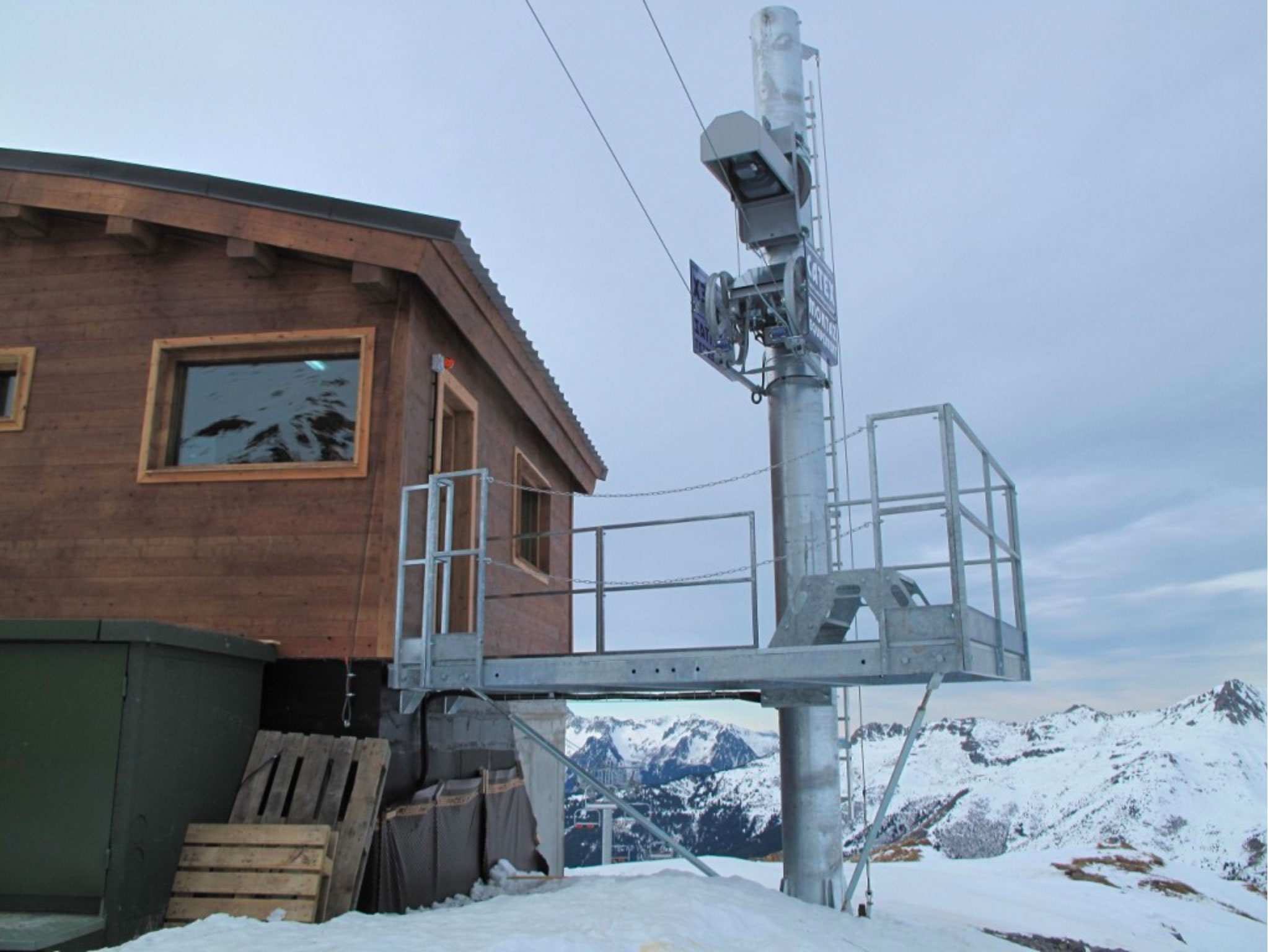 Securing a new part of the area in Saint François Longchamps
Site: Soleil Rouge
Location: Saint-François Longchamps
Issue: Avalanches
Completion Date: October 7, 2013
Number of blasting points: 12
Length of the Catex: 1700 meters
PLATTIERES CATEX MERIBEL MOTARET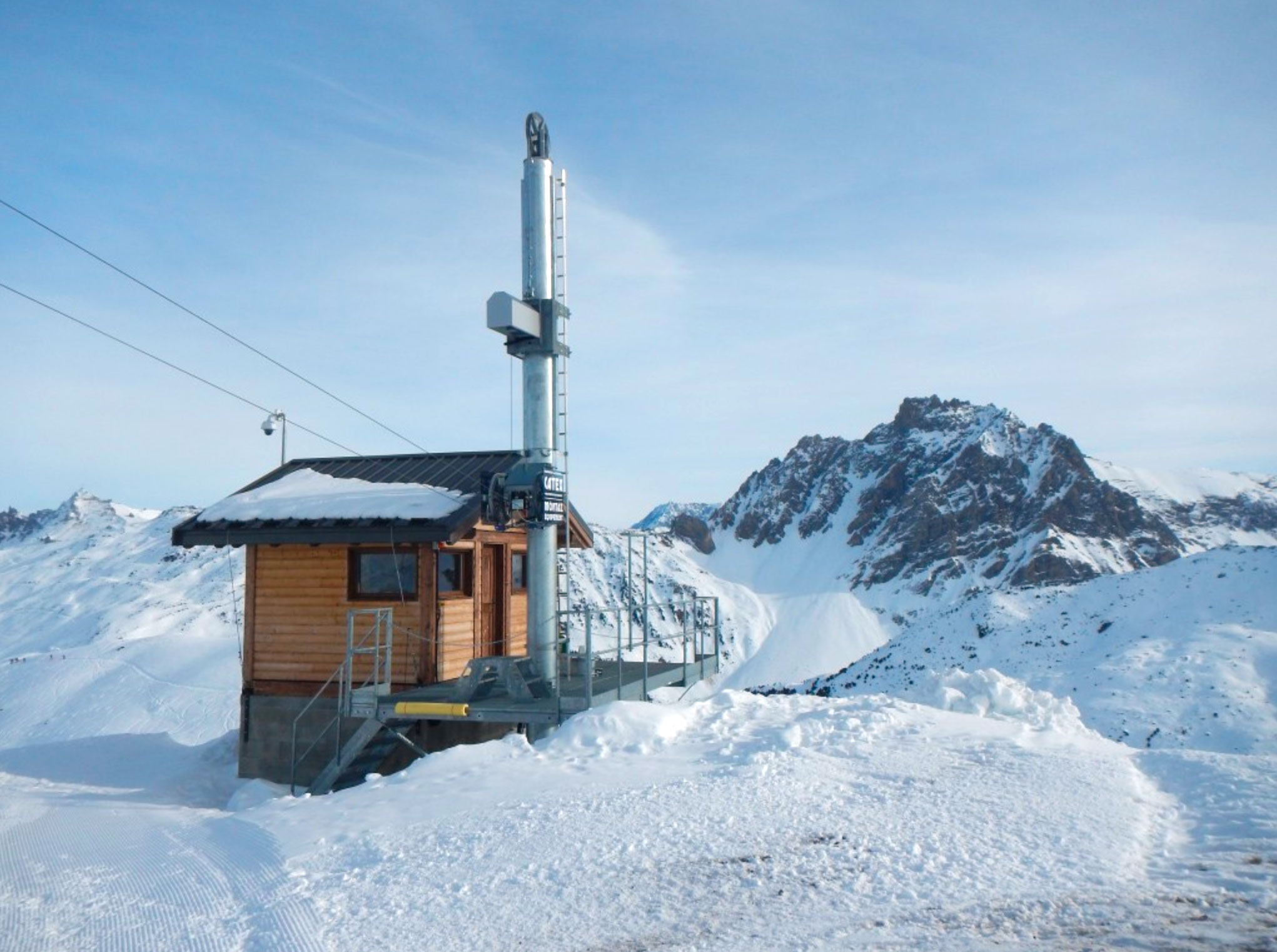 Securing the Plattières Area
Site: Méribel-Mottaret
Location: Plattières Sector
Issue: Avalanches
Completion Date: November 14, 2013
Number of blasting points: 15
Length of the Catex: 3,000 meters