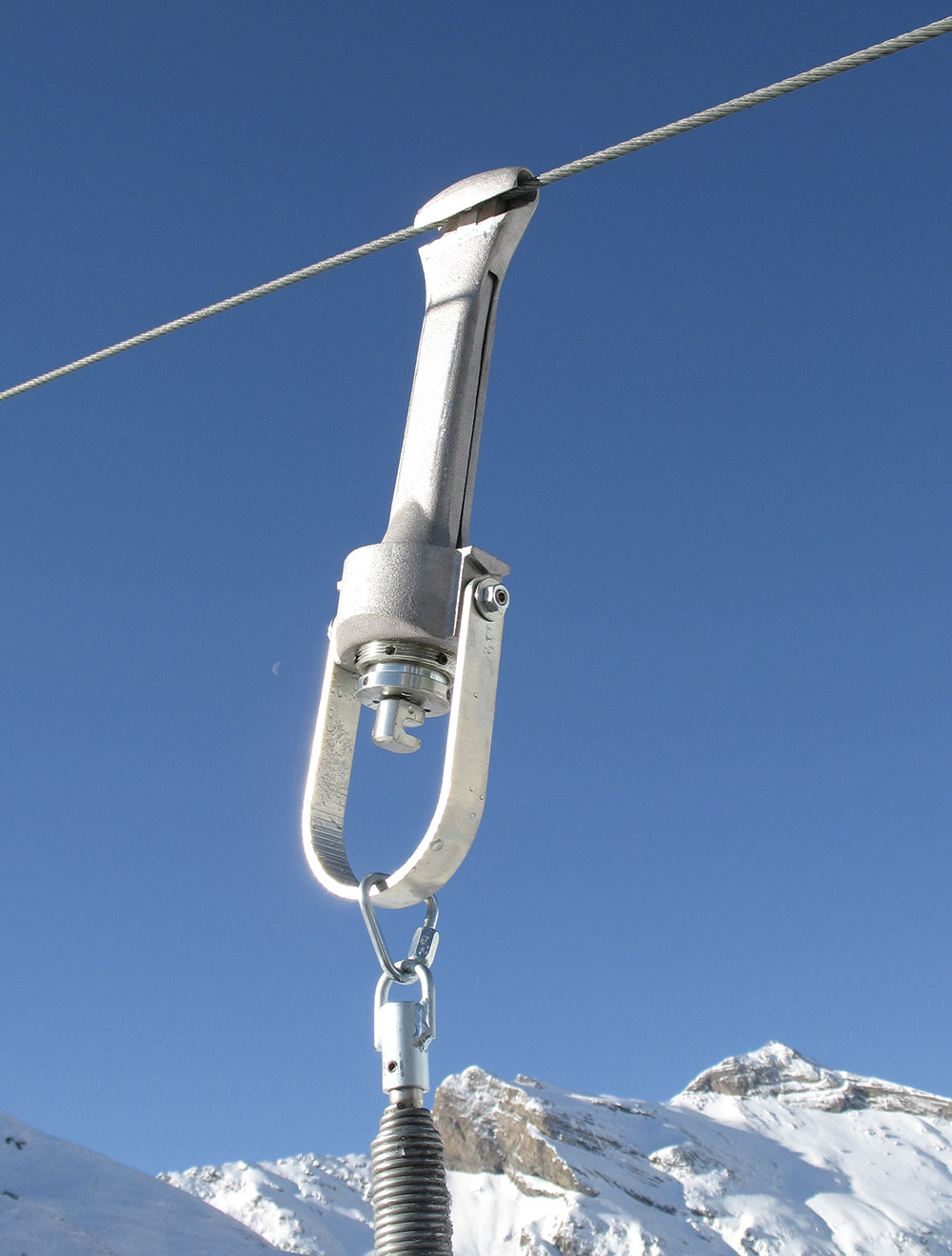 The F grip is made of steel and aluminum. It can be used on all our cable types, with a
simple adjustment allowing for switching between cables and maintaining optimal clamping even as the cable wears. It is designed symmetrically to allow for mounting in both
directions and to minimize the risk of errors during cable installation. It is used for direct
blasting and TDR and can support a maximum load of 20 kg.
The grip is CE certified and compliant with the Afnor Catex standard requirements.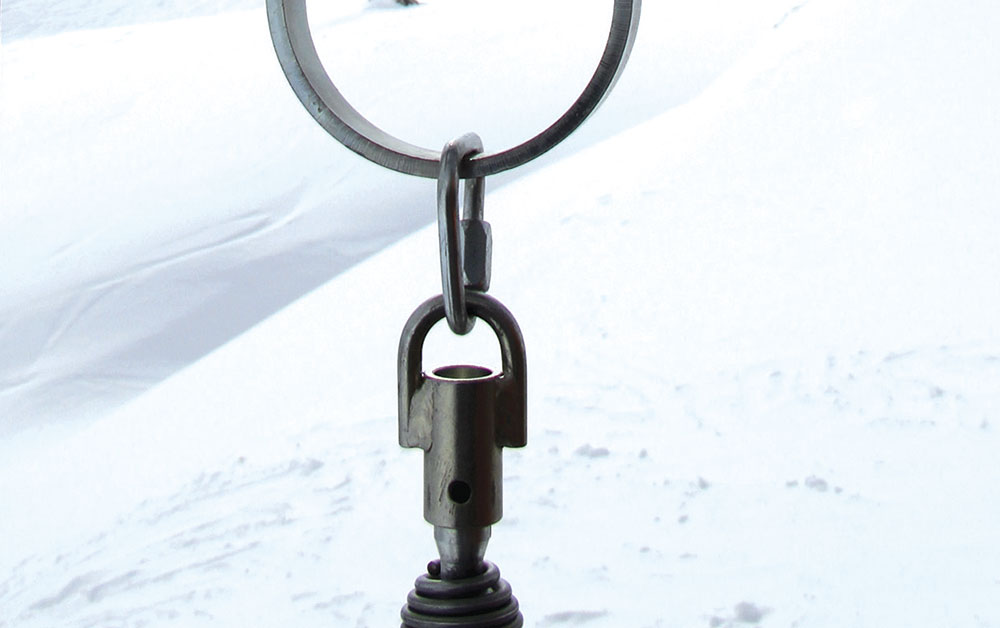 The delta link ensures a secure connection between the clamp and the suspension
spring.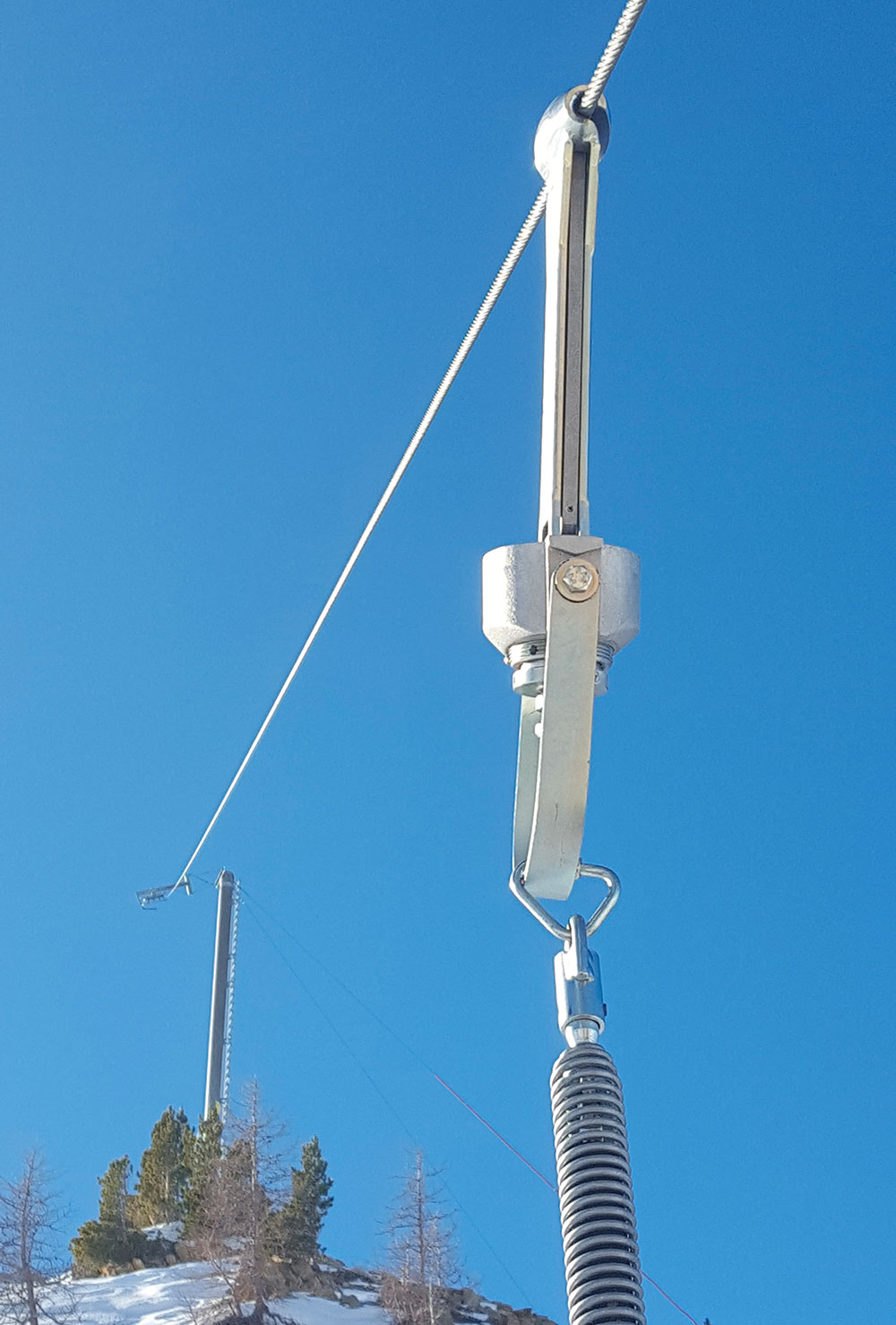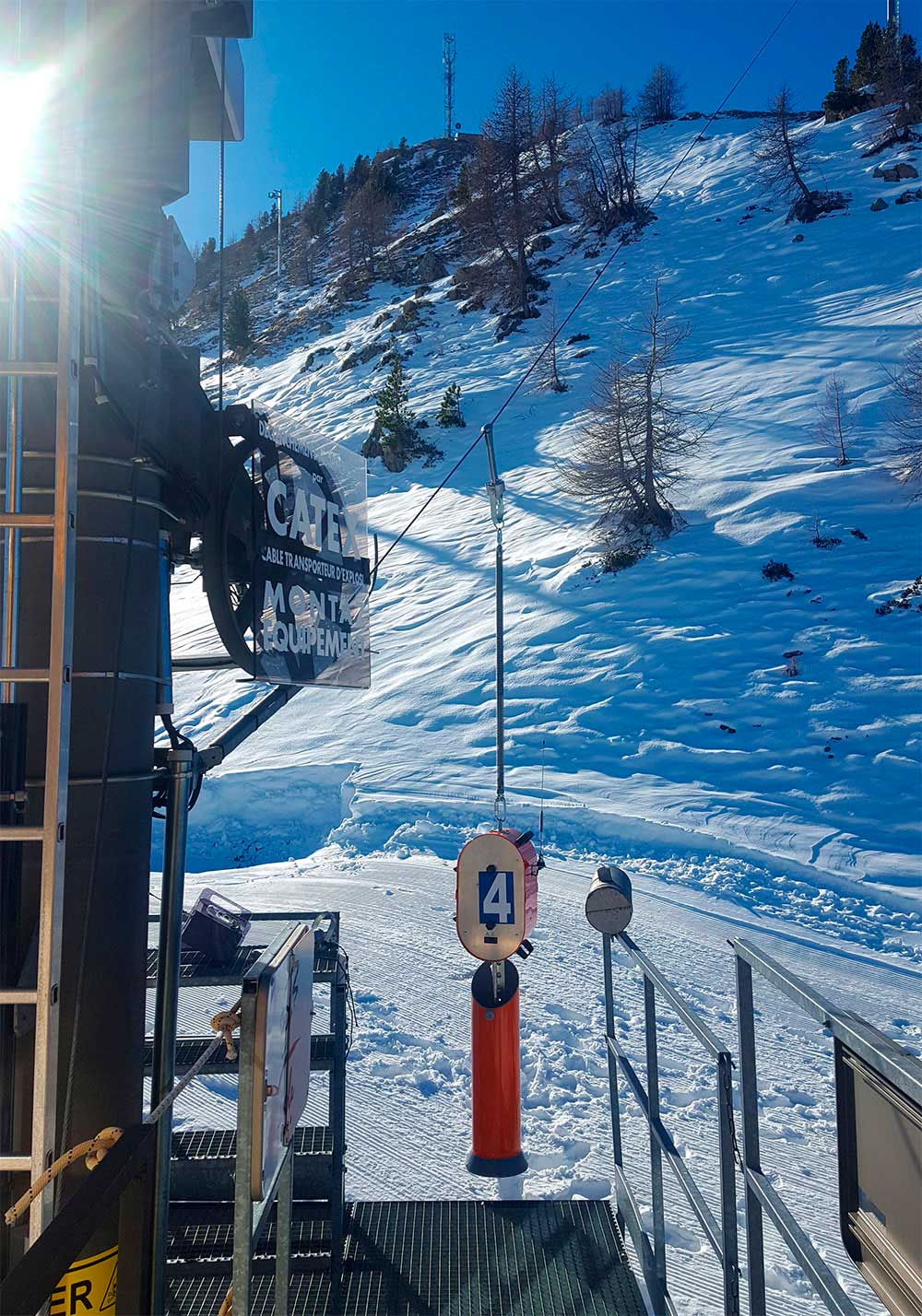 The FR grip incorporates all the advantages of the F grip, with the "R" indicating "reinforced." Indeed, the fixed jaw of this clamp is made of steel, enabling it to support loads of up to 40 kg. It is used for automatic descenders.
The clamp is CE certified and compliant with the Afnor Catex standard requirements.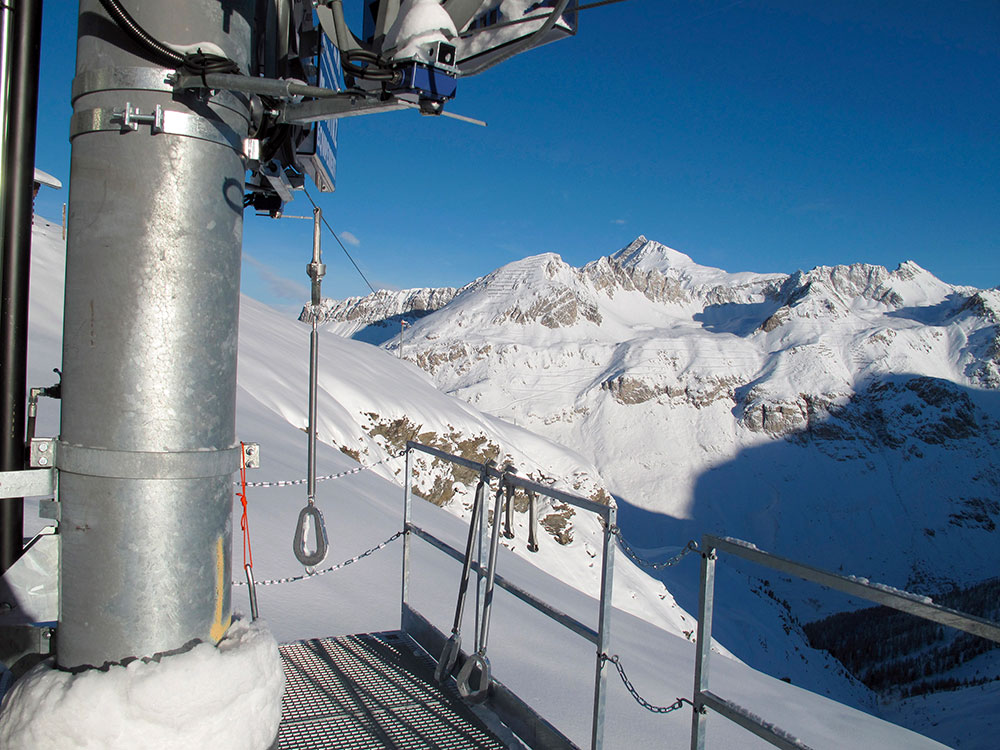 The suspension spring is an essential component of the Catex system, allowing the charge to be suspended at the desired height above the snow. It ensures that the charge descends smoothly and accurately during the avalanche triggering process.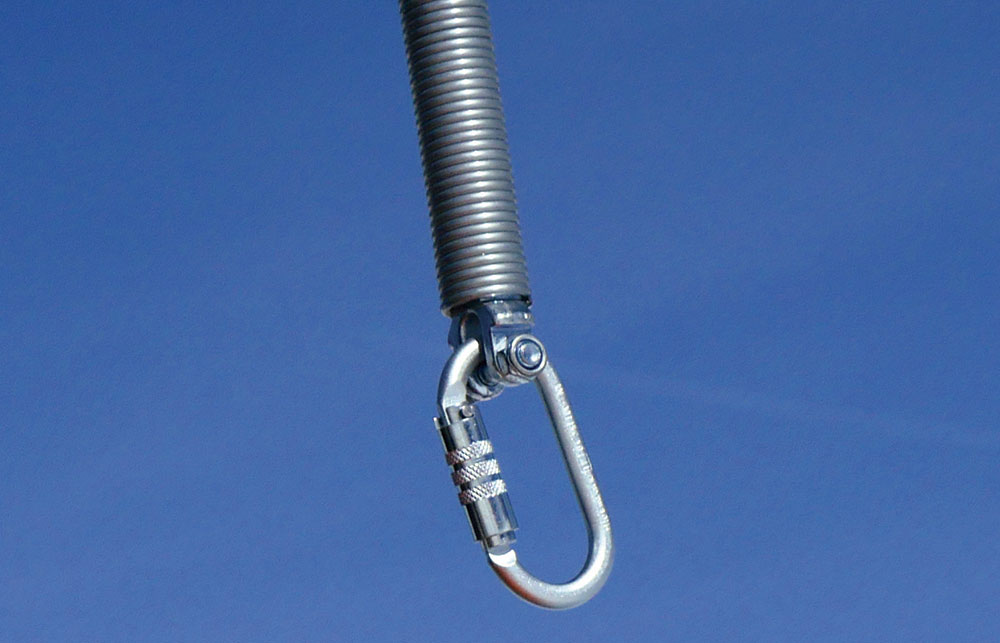 The steel carabiner serves as the interface between the suspension spring and the
chosen accessory (Descender, TDR, Signaling Ball).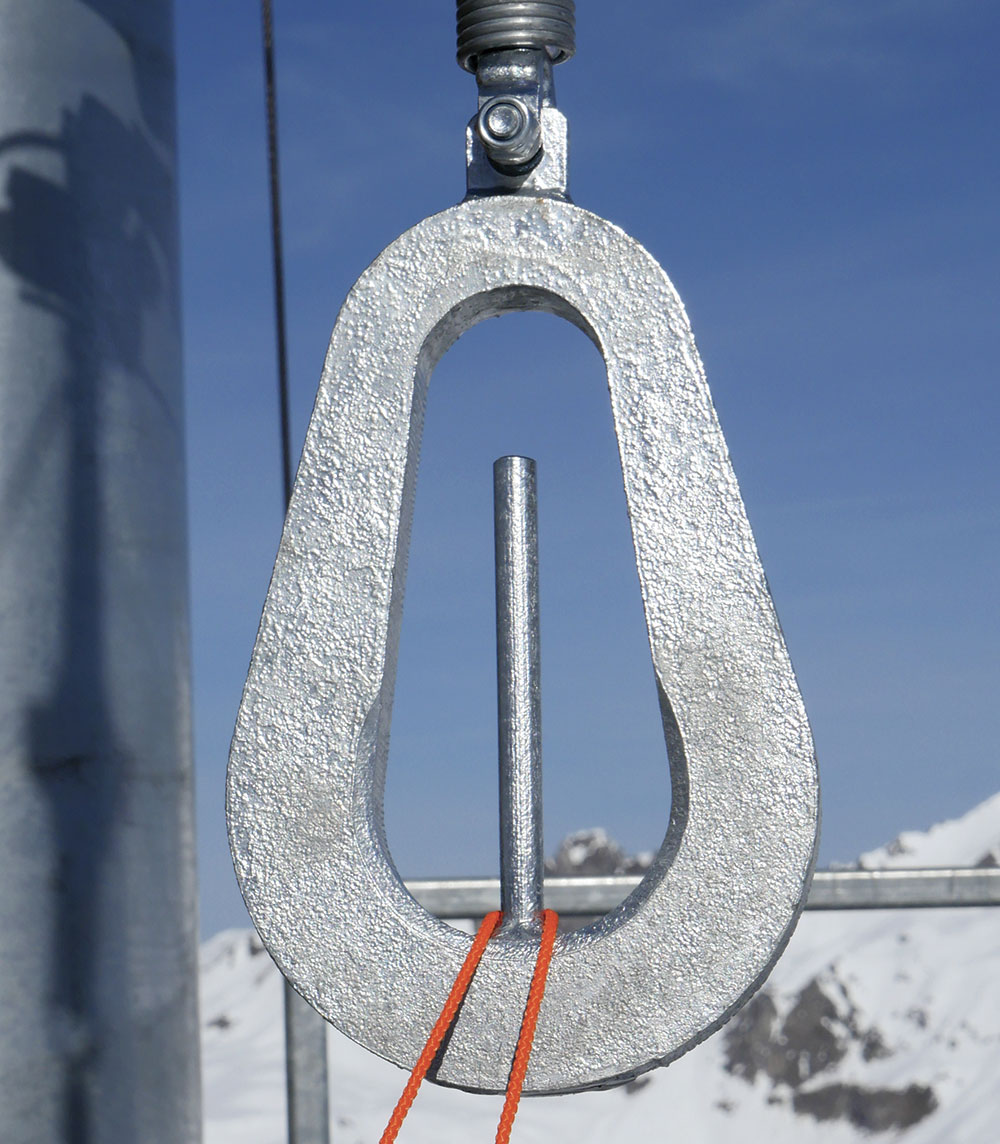 The weight is essential for the proper functioning of the pyrotechnic chain during
direct blasting. It stabilizes the charge during transport to the blasting point. The central pin
allows for quick and easy attachment of the cord that suspends the charge.

The grip opening tool for F and FR grips is ergonomically designed to ensure a good
grip. Thanks to a bearing-mounted assembly, the effort required to open the grip is
multiplied and reduced to 6.5kg for a clamping force on the cable greater than 120kg.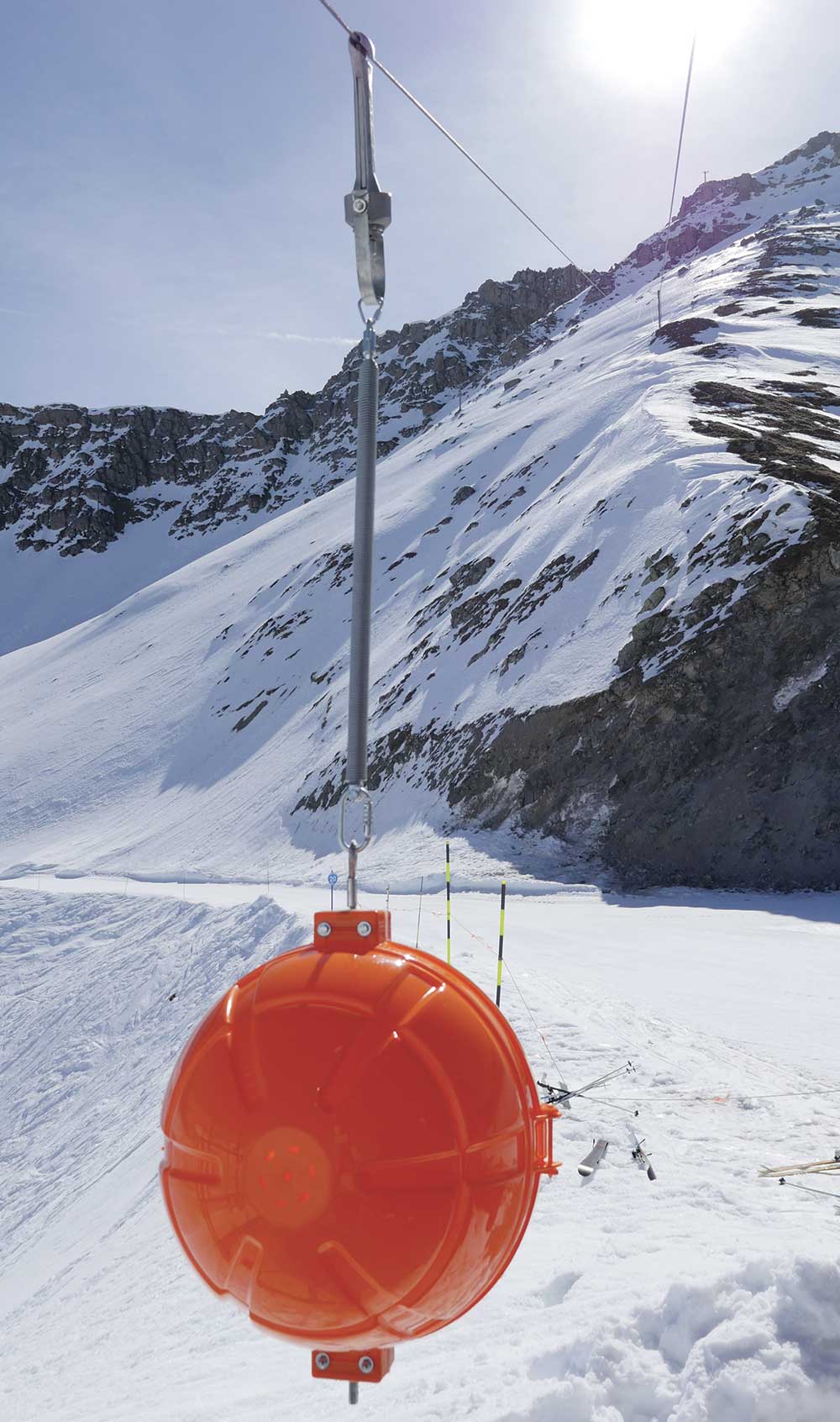 A ball composed of 2 molded PU half-spheres and a suitable cable for hanging under
the Catex suspension, with a stabilizing weight inside the ball. Signalling balls are mandatory
to mark spans where the distance between the cable and the ground is greater than 50 meters or if there is a significant and dangerous proximity to aircraft. They are attached
directly under the suspension using a carabiner.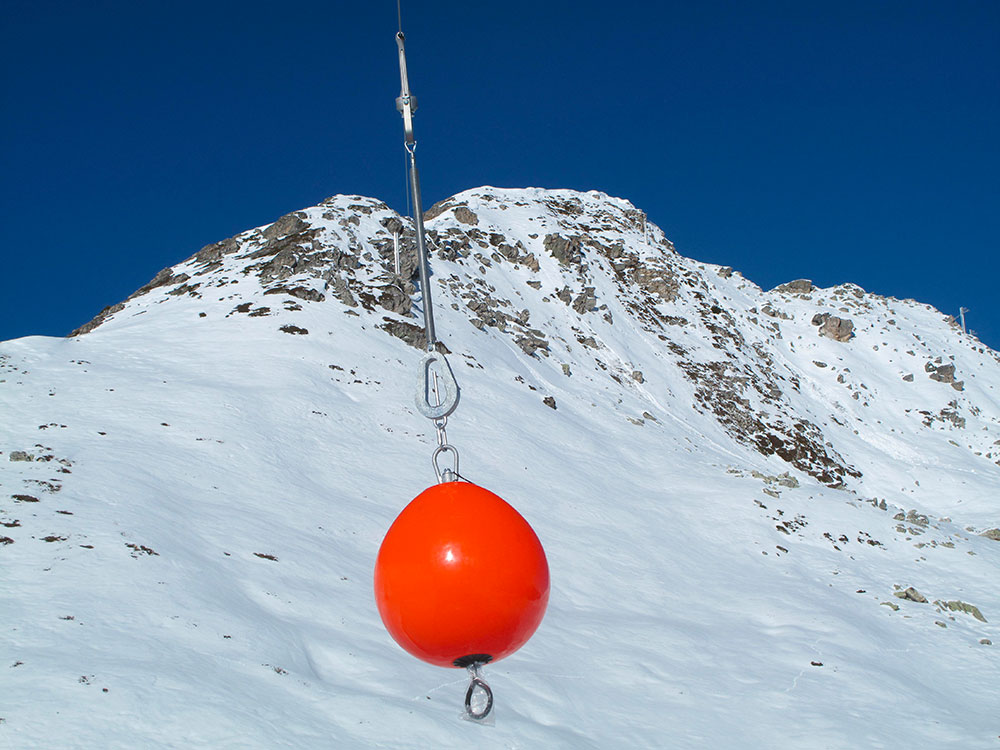 Similar in use to the polycarbonate ball, it is delivered uninflated for ease of transport
and can withstand impacts that are not sharp.
Below is the 220V inflator with a nozzle.