The MCP station, "Montaz Counterweight," is a power station for large CATEX systems,
especially for firing over roads. They are equipped with counterweights to automatically
regulate cable tension. "M" stands for Montaz, and "CP" for counterweight. The motorreducer chassis, positioned on rails, moves horizontally according to the cable's elongation. The 5-meter-long rails provide a wide range of cable elongation. The MCP has spacious access walkways for the placement of descenders and access to equipment structures.
These stations are used in very large CATEX systems, for example, the two largest CATEX systems globally (8 km and 5.5 km) over the access road to Isola 2000 ski resort, on the approach to the Vaujany Alpe d'Huez ski resort (7 km of cable), and on the road to Col de Tende for access to the Castérino ski resort (almost 10 km of cable), etc.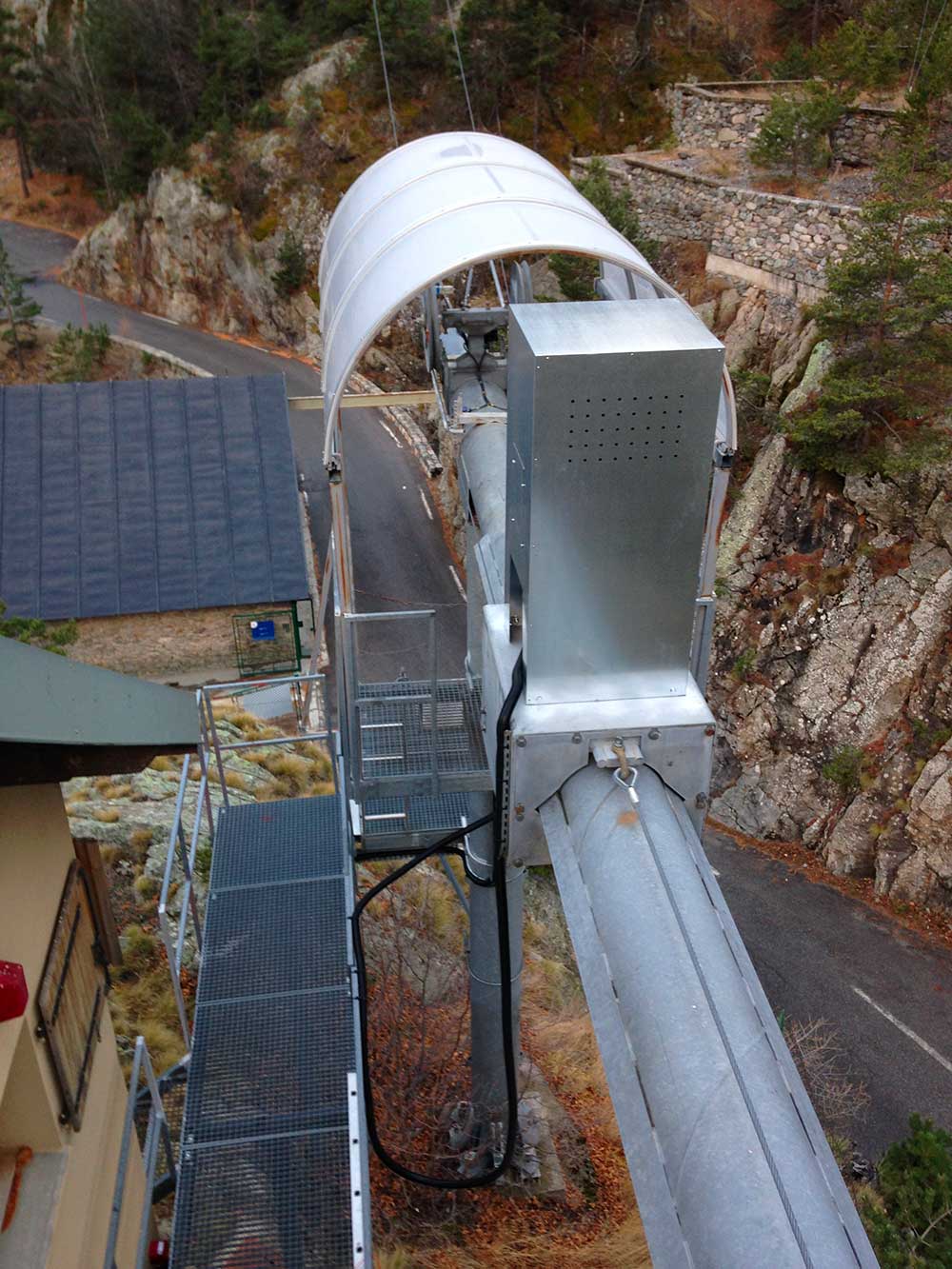 Details of the gear motor on rails of an MCP drive station.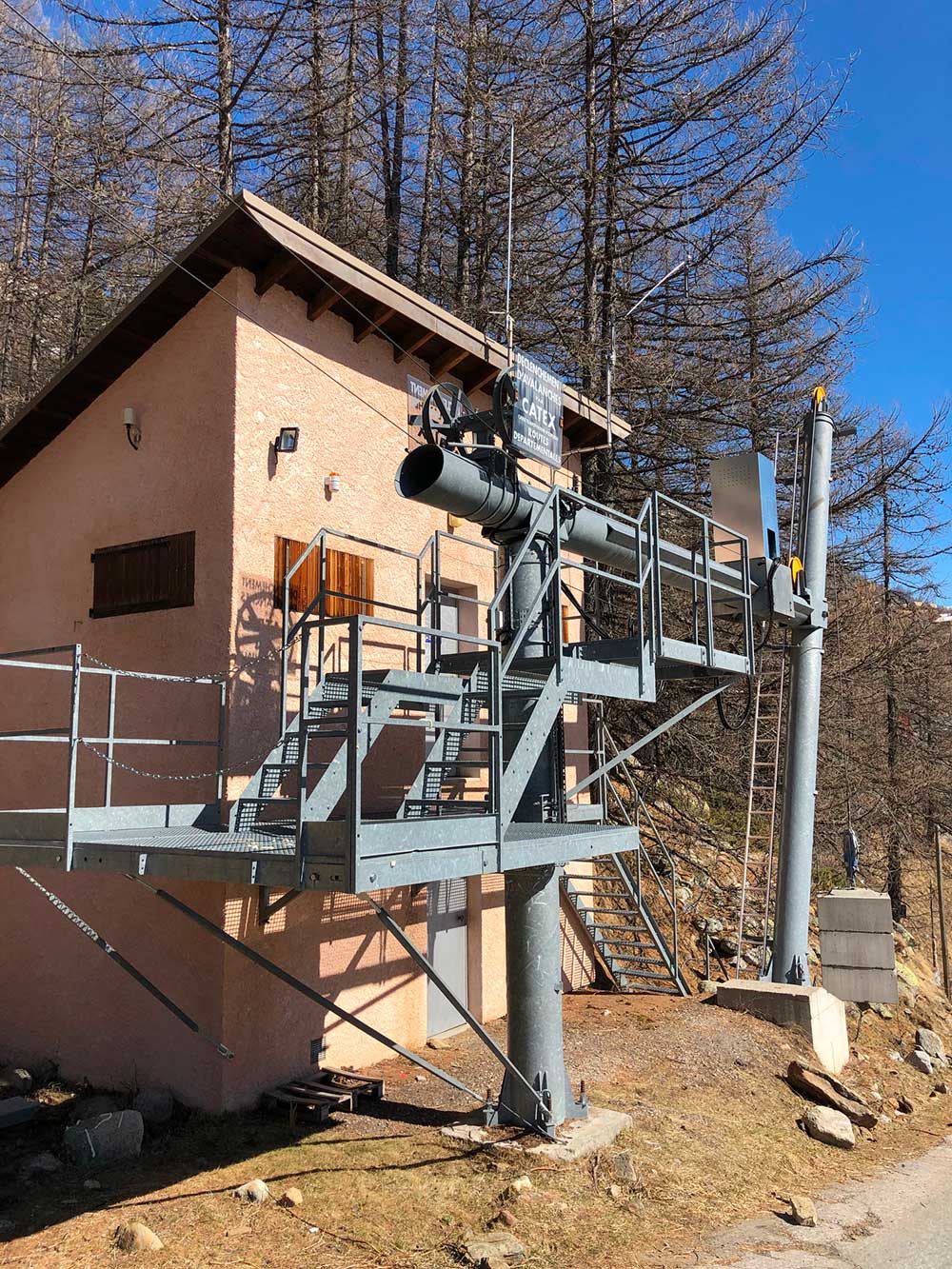 The drive station of the Adrech d'en Barris in Isola 2000.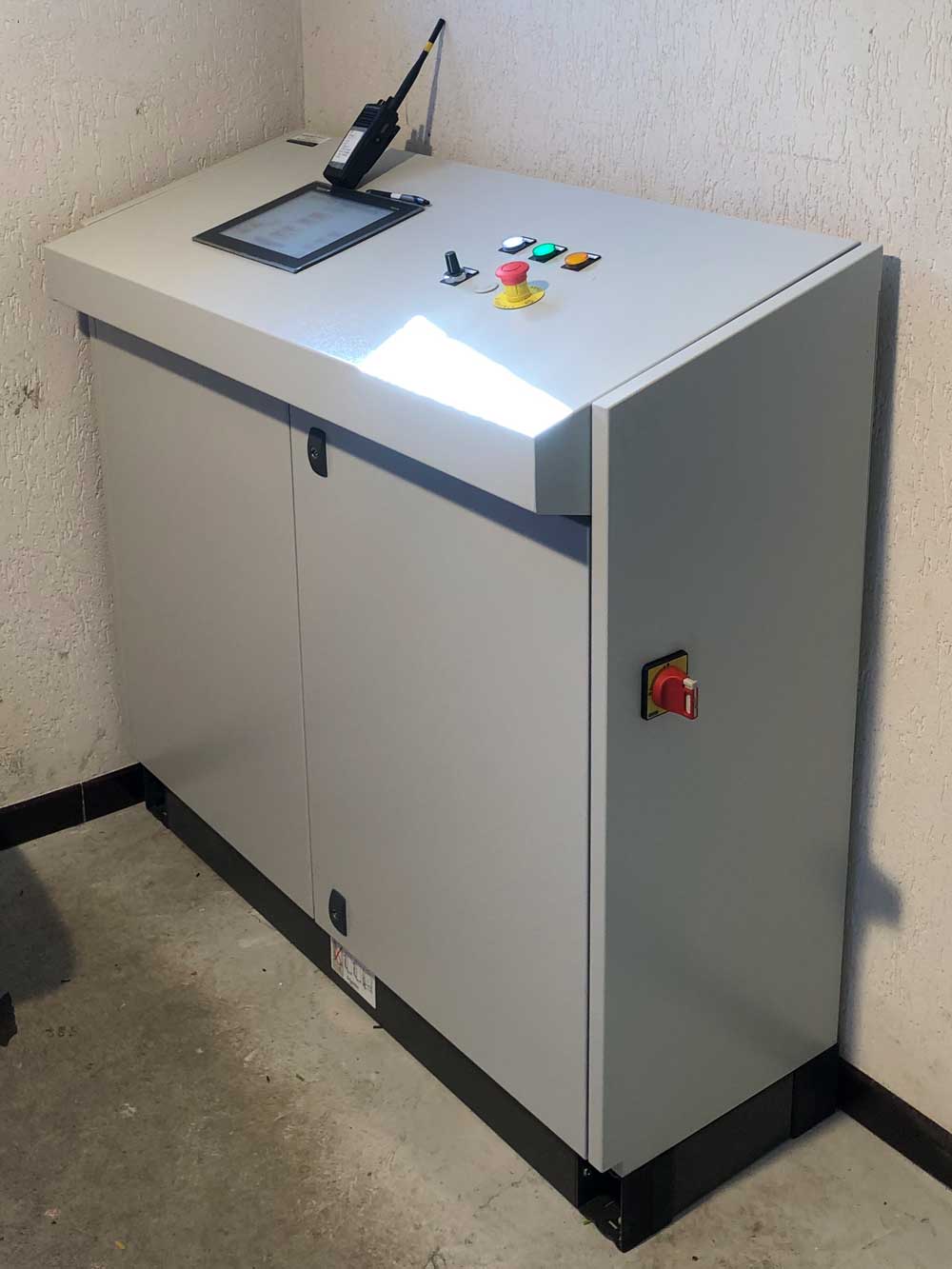 The touchscreen command center, allowing positioning from 1 to 20 shots on the CATEX cable.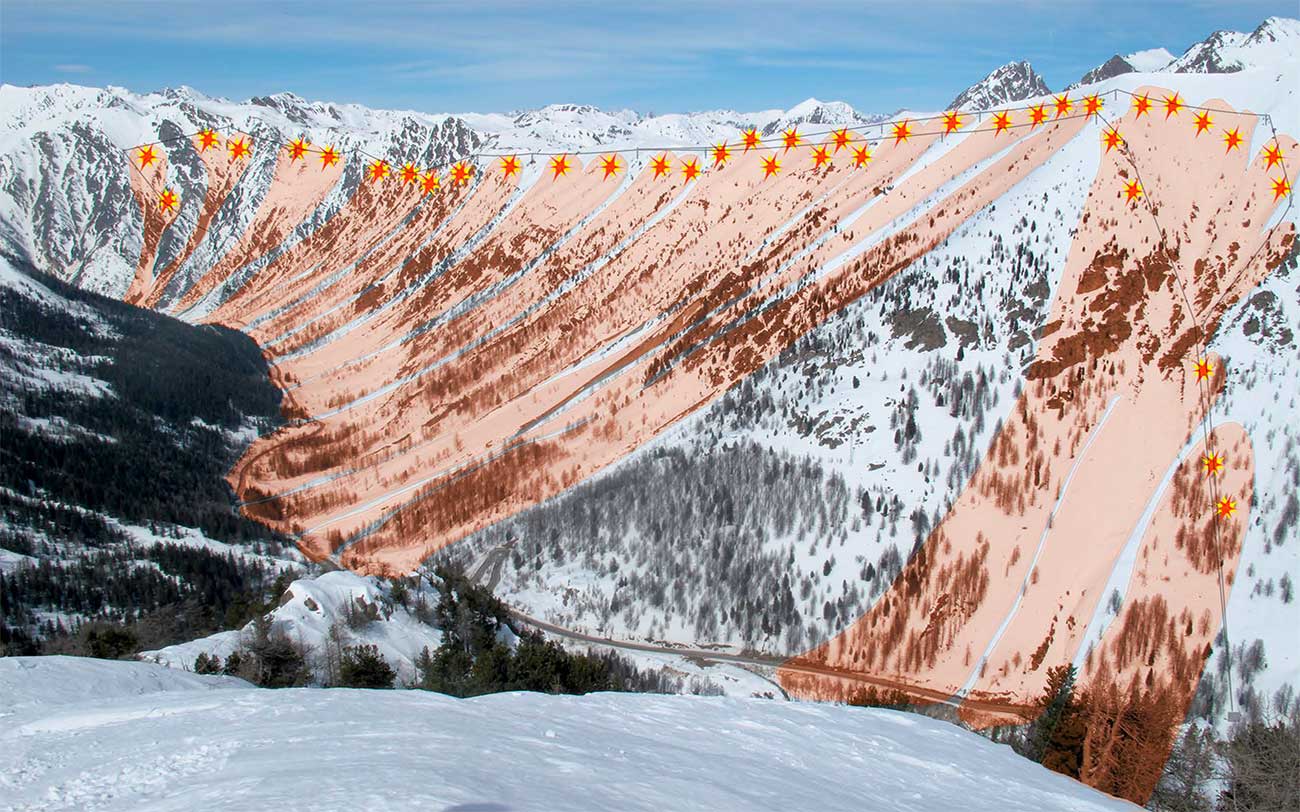 The two CATEX systems that protect the road to Isola 2000.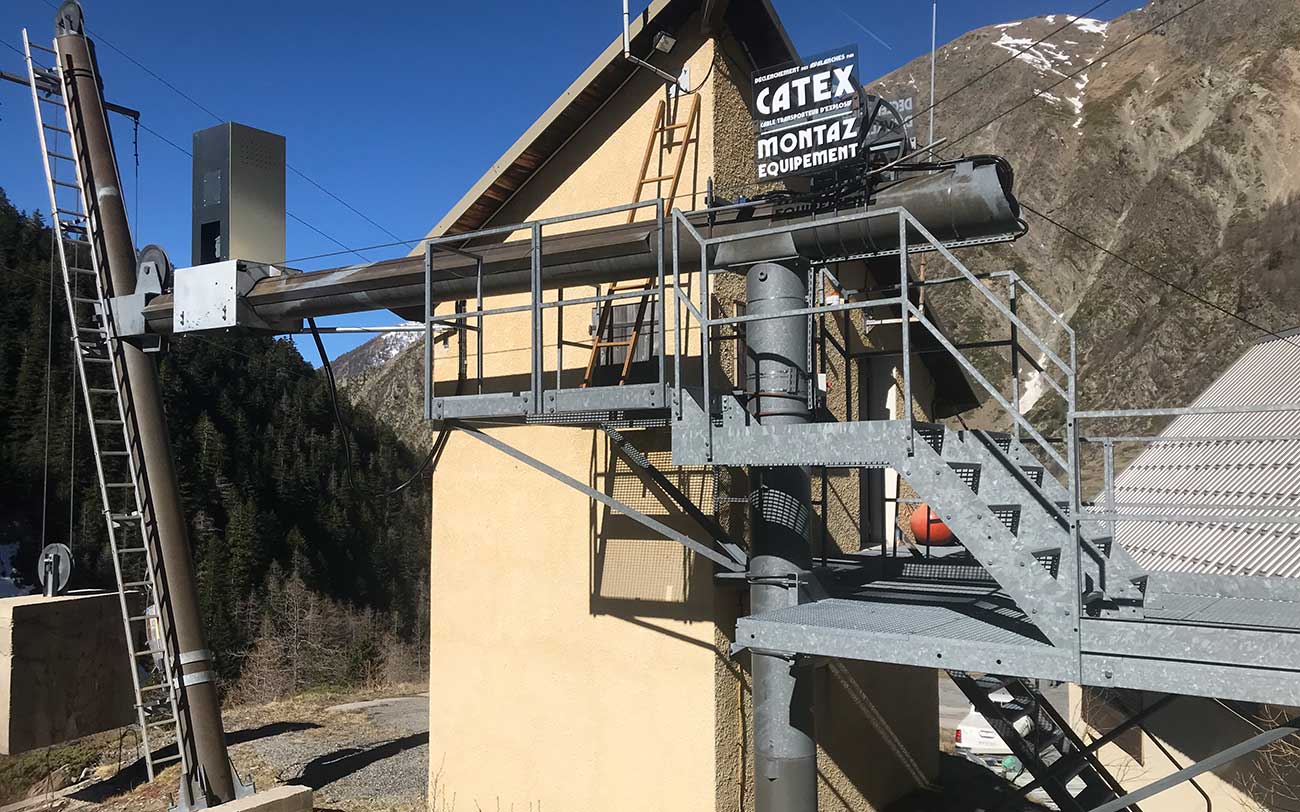 The Chastellar, a CATEX MCP drive station that protects the road to Isola 2000.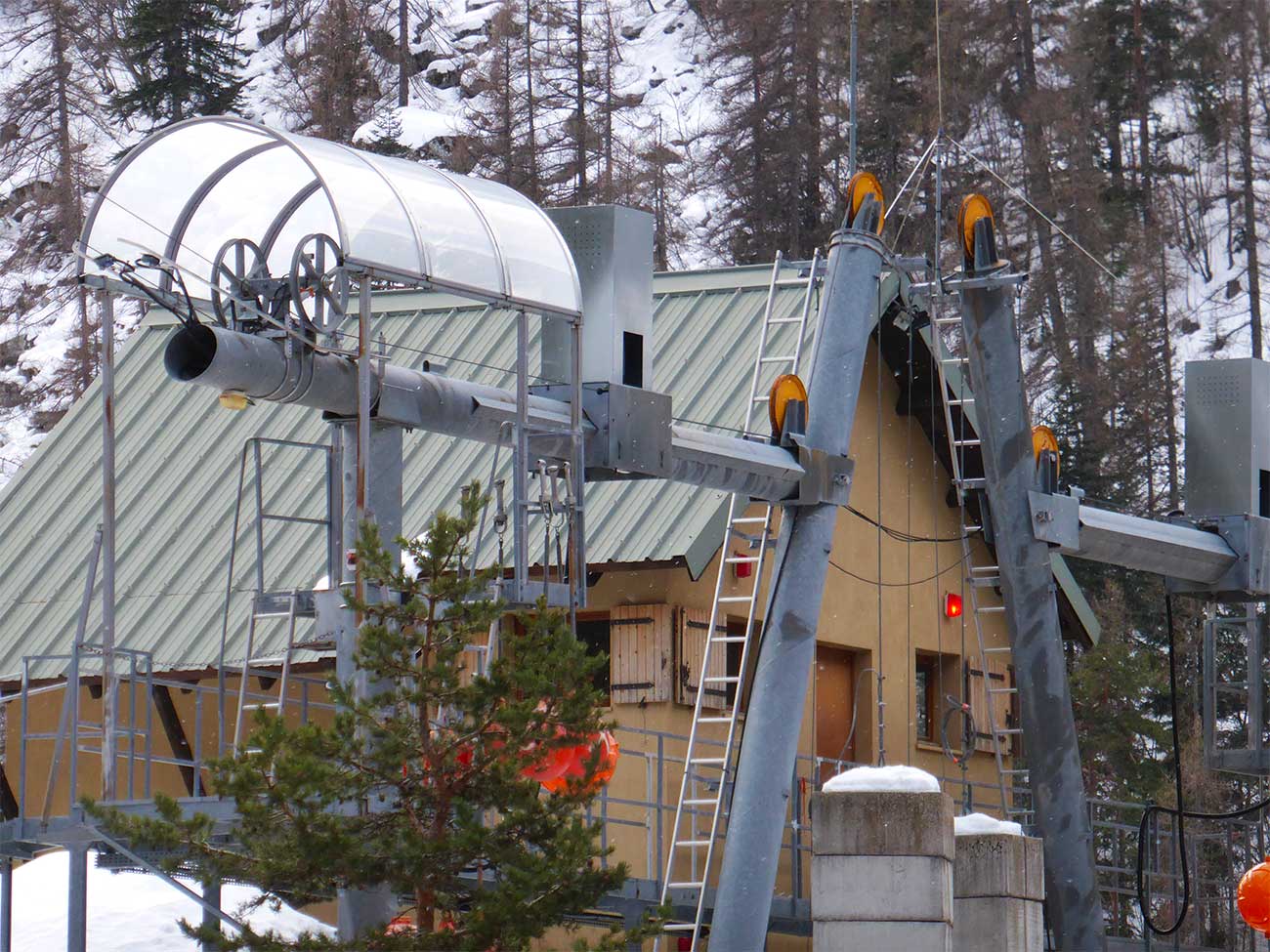 The Mesces, two CATEX MCP drive stations between St.-Dalamas-de-Tende and Castérino.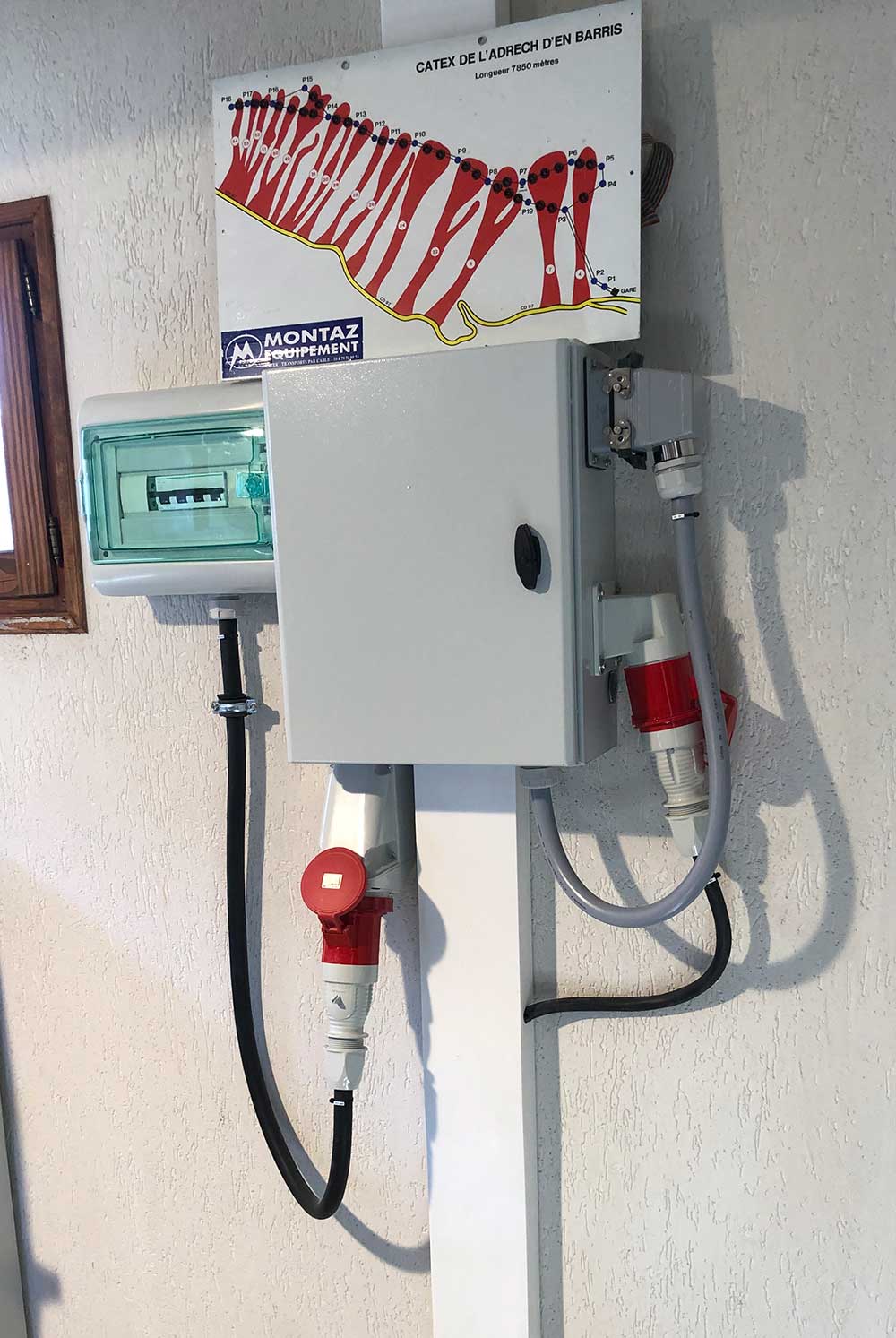 Anti-lightning electrical connections and CATEX plans.