The MH station, "Montaz Hydraulic," indicates that the tensioning system uses a hydraulic cylinder. The power station with the tensioning system is on a vertical pylon. The motor chassis slides on vertical rails according to the cable tension delivered by the electrohydraulic cylinder. It's a very compact system, providing ample space for operators to attach charges. All controls are located in the room adjacent to the power station. The motor reducer provides power ranging from 3 to 20 kW and moves the cable back and forth at speeds from 0 to 4 m/s.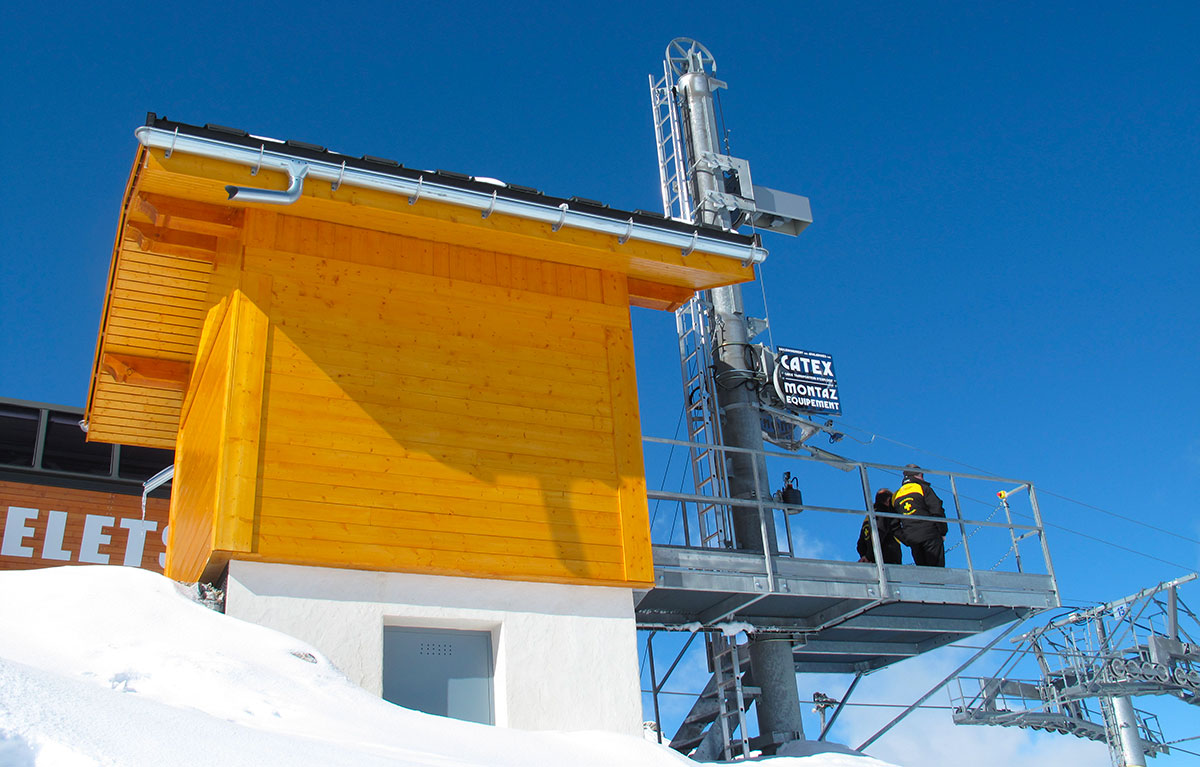 The Chapelets CATEX in Courchevel 1650.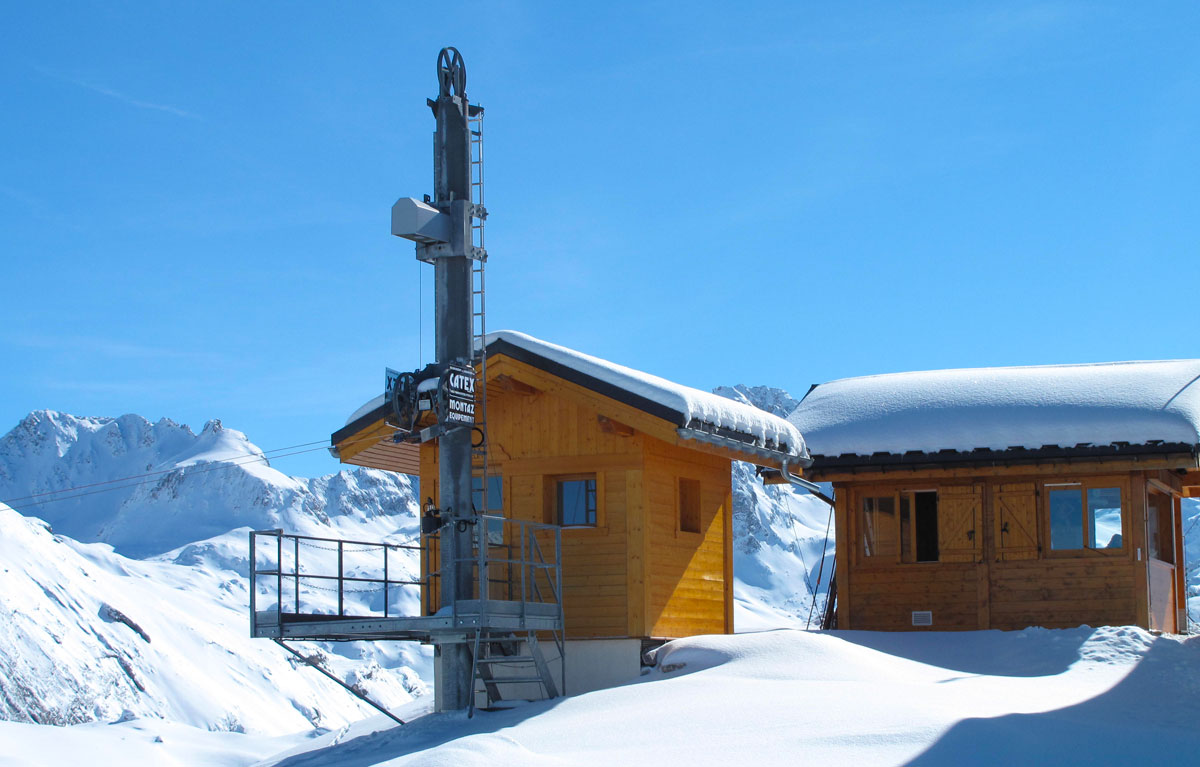 The Chapelets CATEX in Courchevel.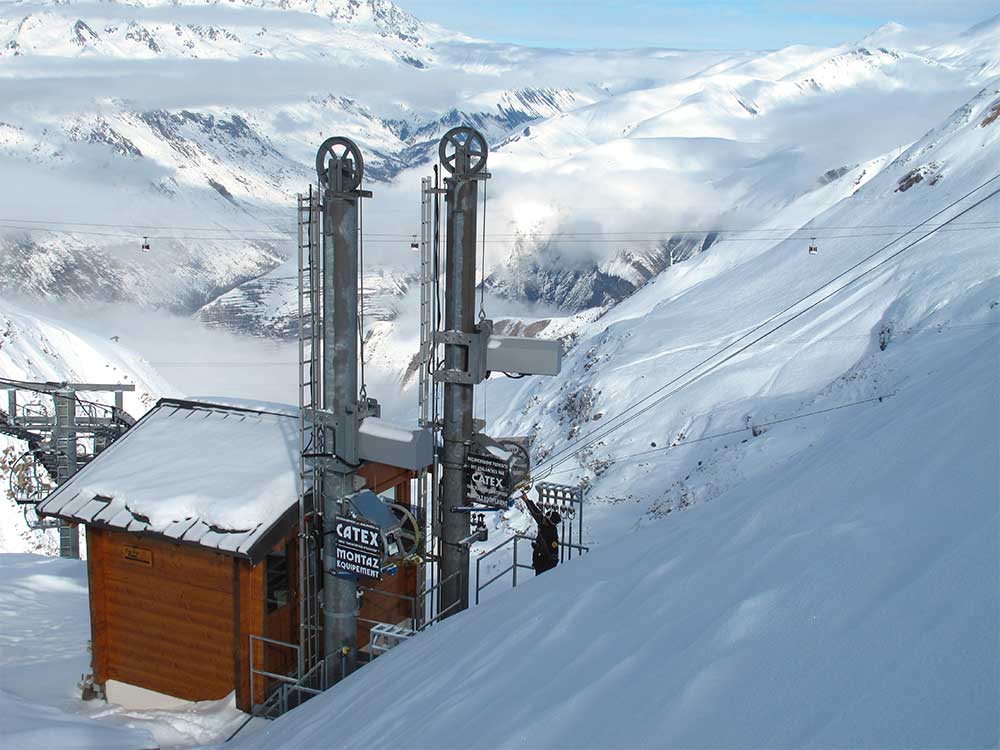 Drive Station Rachas N and S in Les Deux Alpes.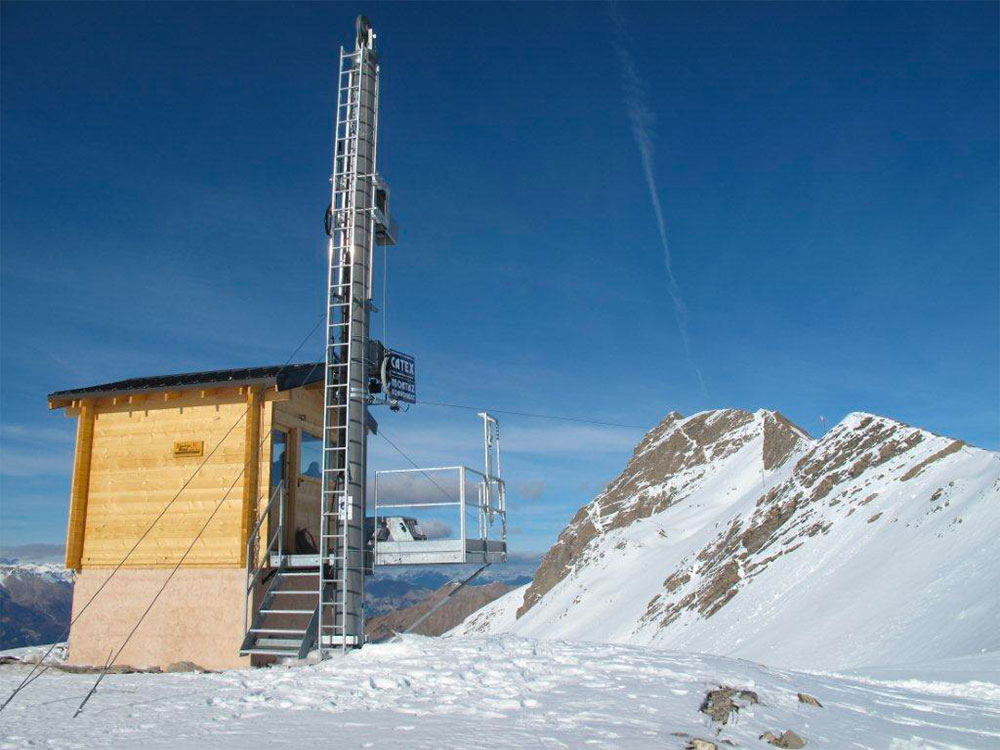 The Boussolenc in Les Orres.